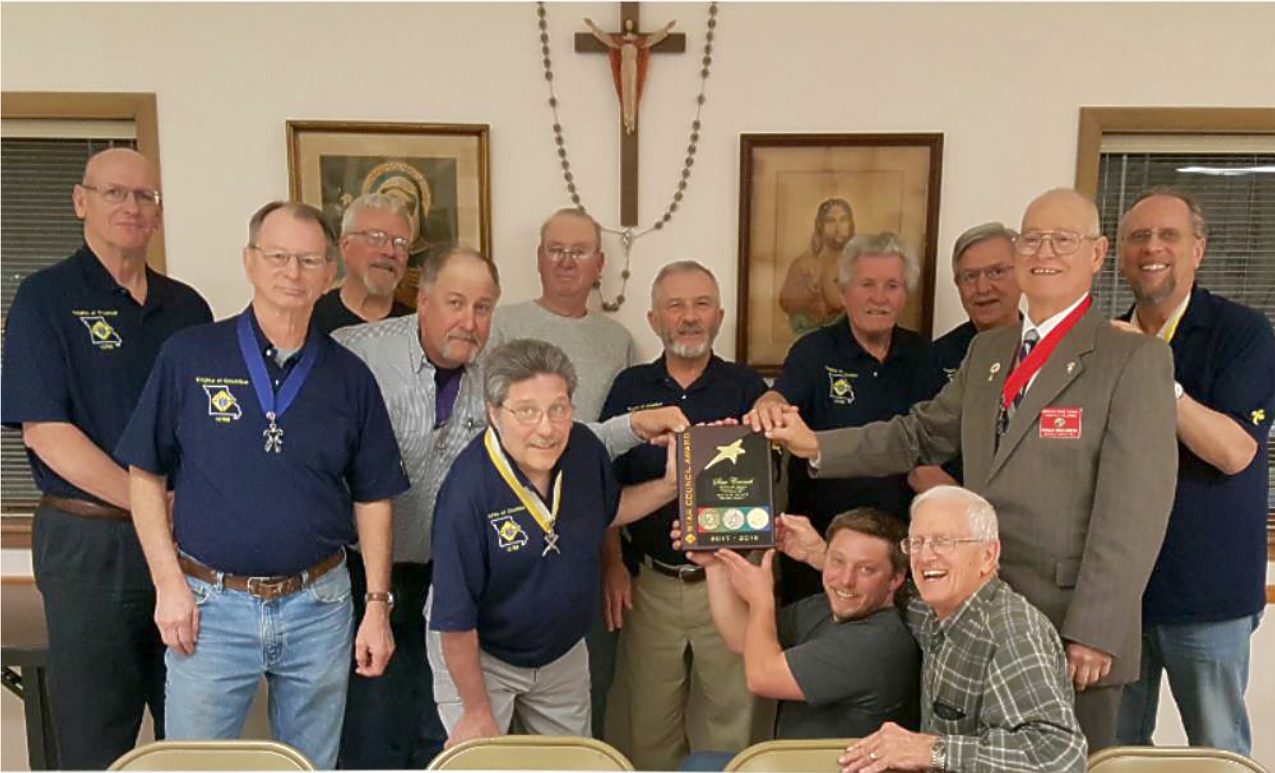 Council meetings are on the 1st Thursday of each month in the St. Bernadette Parish Center. The Council begins at 7pm in the Parish Center.
Knights dress out every 5th Sunday (celebrated on Saturday since St. Bernadette's has a 4pm vigil mass). Honor Guard dresses in regalia and other Knights wear shirts and blazers.
Council address is: Fr. Donald Powers Council #13786, Knights of Columbus, PO Box 167, Hermitage, MO 65668.
Messages can be left with Parish Administrative Assistant at: (417) 745-6361 from 9 to 3 Monday through Thursday.
Annual Dues are $25.